Founded in 1976 by Mr. A.D. Reffold. Originally its main activities were focused around the Industrial and Marine Electrical Engineering sector, where Mr Reffold has over 58 years experience. The experience gained in this specialist area has enabled the company to understand the requirements of other specialist areas such as the Marine & Offshore, Industrial, Chemical Pharmaceutical and Food Industry's, where the company has been providing a service to several of the local market leaders for some years. Increasingly our experience is called upon by a number of clients covering all manufacturing environments, whose requirements and specifications are no less stringent than the Marine Industries.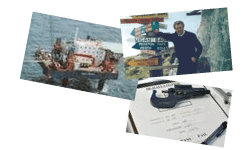 This experience, combined with the company's policy of continued and comprehensive training for all staff and a commitment to quality, gives the company its platform for trading on a worldwide basis. Each year our operatives cover the globe, servicing customers in the Middle East, Far East, Europe and America. These customers include major international shipping lines, national food companies and government departments both here in the U.K. and abroad as well as many smaller, but no less cherished customers.
Our specialist areas include the repair, installation and maintenance of switchgear, motors, generators and alternators. Installation of lighting, both internal and external, provision of long term maintenance contracts in all manufacturing environments, as well as the provision of solutions to customers problems including any diagnostic work and acting as consultants. In addition to supplying electrical equipment, motors and bearings etc, we also manufacture to customer specifications and develop designs from customer's briefs.
The company prides itself on its durability and being able to undertake jobs of all scopes and sizes where no job is too small. Trading for 365 days a year facilitates us to work repairs/installations during plant shut down.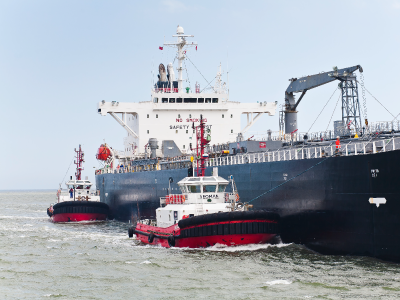 The company is based in Kingston upon Hull and has operated from its current premises since August 1988. The city's status as a major port and its proximity to Humberside Airport facilitates our operations. Being a small company allows us to keep a strict eye on details and utilize extremely competitive rates, which do not vary even when operating overseas. Match these to our experience and training and we are able to provide a quality and thoroughly professional service.
To ensure the continuation of the Company in 2006, Mr. Reffold appointed Mr. Shaun Edwards as Managing Director with Mr. Reffold taking the post of Company Chairman. In 2013, Mr Scott Baines and Mr Wayne Harrison were appointed as company Directors.
It is this service we aim to provide to all our existing and potential new customers.
Training
Each of our technicians serves a 4-year apprenticeship, completing the BTEC ONC in Electrical Engineering. Having completed this, each operative must complete the following courses: Fire Fighting, North Sea Survival and Compex (Flameproof and Hazardous Areas). Having completed these courses and obtaining the relevant certification our operatives must meet our strict internal standards before we classify them as technicians. Each operative is also conversant with food and hygiene requirements. Many of our operatives also hold IPAF certificates for the operation of mobile platforms..
It is this training and exposure to other experienced electricians which gives each of our operatives the capability to work unsupervised and solve problems here or abroad. In the case of unprecedented problems, each technician has only to phone to tap into a collective pool of knowledge. Backup for each of our technicians is 24hrs, 365 days a year, to date no problem wherever it location has been unresolved.
Health and Safety
Health, Safety and the Environment are primary principles to A.D.Reffold (Electrical) LTD, we believe that all accidents and incidents are preventable and we at A.D.Reffold (Electrical) LTD do it safely or not at all. A.D.Reffold (Electrical) LTD is accredited by CHAS, we believe this shows our commitment towards Health and Safety at a work place.
We continue to maintain and train staff to the highest standards for Health and Safety, we are audited externally by a third party to ensure we are maintaining our primary principles.
Please contact us for copies of our policies.